With college students always at the forefront of current trends, and with over 55 million projected to be in the workforce by 2030, knowing how to utilize college students and the higher education market is essential to the success of any brand targeting young consumers. The best way to do that, you ask? Student Ambassador (SA) programs! But it's not just brands that benefit from these mutually beneficial partnerships. In this short blog, I'll explain how these programs present students with a unique opportunity to gain real-world experience, build their resumes, and engage with their campuses all while promoting the brands and products they love, and earning some much-appreciated cash along the way.
What makes a great Student Ambassador?
Student ambassadors are not only authentic fans and consumers of the brands they represent, but they are also students who are outgoing, confident, and personable: the ideal sales individual. They have large social media followings, and more importantly, with their high levels of involvement in extracurricular organizations, they aren't afraid to make their presence known around campus. Since student ambassadors are already passionate about the brands and/or types of products they represent, their approach is genuine.
Student ambassadors come from a wide variety of class-years, majors, and campuses big and small, but there are a few key features that all student ambassadors have in common: their curiosity for new experiences, their willingness to engage, and their drive to learn. Student ambassador programs benefit these types of students by offering them a means to tap into these aspects of their personalities by providing them with real-world business learning opportunities for growth outside of their normal academic classes and university-sponsored activities.
Through NMG campus targeting, these students apply to represent brands they are passionate about, meaning that brands and students, in many ways, select each other further enhancing the mutually-beneficial partnership.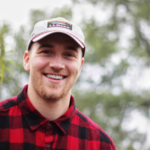 As Joe Venuta, a two-time L.L.Bean SA with NMG explains, "The best part about being a student ambassador was gaining experience with a brand that values the same things I do, in my case a love of being active and outdoors. Being a student ambassador gave me a unique insight into a company as a whole, and I learned so much through helping grow the brand on campus."
This unique relationship between a brand and its SAs make student ambassador programs an extraordinarily useful marketing tool for brands to get on campus in multiple ways and target college students who could become life-long brand advocates. In parallel, students find value in getting involved with and learning well beyond their textbooks from brands they are passionate about.
These partnerships allow SAs to drive mass exposure for brands on college campuses through utilizing all that student ambassadors have to offer from social media channels, club reach, classrooms, generated events, emails, text, and word of mouth — each avenue made all the more powerful by the fact that it's coming directly from one college student to another. Brands, in turn, receive curated social content to amplify with their national social feeds, research through surveys, leads for future marketing, product demos, brand placement in high traffic spaces, and of course…sales.
Depending on the brand, campus opportunities, and SA creativity, additional KPIs can be created as well. For example, CBS SPORTS HQ was looking to create interaction with sports content on their app. SAs leveraged college football "watch parties" where students viewed pregame matchup previews streamed directly from the app to large TV monitors, giving consumers a glimpse at how they can use the app independently for their own sports interests.
Real-world experience
As college students, it is no surprise that SAs have a clear and established love of learning. With SA programs, students can take their enthusiasm outside of the classroom, and learn directly from the brands they're excited by, often in fields or areas student ambassadors are already considering for future careers.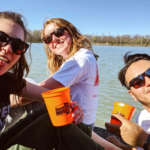 As two-time L.L.Bean SA and one-time Dorm Room Movers SA, Carly Connor explains, "As part of the SA programs, there is an introduction into the company and how they target marketing so we know how to use their marketing strategies to our advantage. Gaining this knowledge through working with different companies has given me insight into the marketing side of businesses which is useful knowledge in any career and in daily life."
In this way, students learn skills in business, marketing, design, sales, interpersonal communication, and more…directly from some of the people who do it best: major brands. As a result, students absorb valuable information from employers at the top of their industries and gain stellar experiences to add to their resumes. Many of our student ambassadors have also been able to form relationships with brands that can lead to jobs and connections for future internships and careers down the road.
These programs create a mutually beneficial relationship between student ambassadors and brands, but let's not forget that they also provide numerous opportunities for enthusiastic college participants – from discount offers, to samples, to fun experiences…the whole campus gets involved.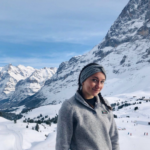 Malu Foley, a 3-time L.L.Bean ambassador, summed it up: "NMG student ambassador programs have fostered my professional development through real-world experiences based on my campus."
Lasting benefits
With more than fifteen years of experience, NMG has a demonstrated and proven history with implementing successful SA programs that are valued by brands and SAs alike for many of the reasons outlined above.
As our Senior Marketing Manager, Sofia Corelli explains, "Student ambassadors are an amazing thing in the experiential marketing world. Through hiring, managing, and watching hundreds of students grow throughout our student ambassador programs, I have seen these college students act as passionate, genuine, and effective marketing representatives for brands on their campuses… I have witnessed many of our student ambassadors put such a high level of work and passion into these programs for several different brands. It's great to see they are finding as much joy in the program as it is work for them."
From CBS Sports to Biore to L.L.Bean, the benefits of our SA programs span a variety of industries, and their effect on college campuses is clear and lasting for brands, but especially for student ambassadors. As important, SA programs give brands a sustained presence for multiple weeks on campuses allowing messages and marketing to permeate to the masses in an organic, authentic way that interjects brands into students' daily lives.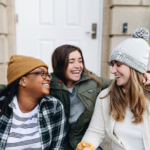 As a previous L.L.Bean SA turned NMG employee, I feel so strongly that my experience working as a student ambassador gave me the tools and experience I needed to enter the field of marketing. My experience as a SA made the fall semester of my last year in college so special, both because it allowed me to engage more closely with my campus, but also because my relationships and experience formed with both NMG and L.L.Bean showed me what I wanted to do after graduation…and now, here I am writing this blog!
So, whether you're a brand looking to dive into college marketing and solidify your Gen Z strategy, or a passionate student looking for a job that is so incredibly rewarding, student ambassador programs are a win-win for everyone involved.