Podcasts! Maybe you listen to them for your news, maybe they keep you company on your morning commute, or maybe you switch to this audio-only medium when you're just tired of staring at a screen all day. As audio streaming platforms like Spotify and Apple Music have grown in popularity, so have podcasts. 
Now, you can find a podcast about nearly anything you want to listen to. It's all there – podcasts for leisure that function like talk-shows, podcasts for news, and podcasts for industry tips or advice. There's even a podcast that is dedicated to sharing dental recommendations (The Dental Hacks). With so much information available online, and in an easily digestible format that you can enjoy while also doing almost anything else…what's not to like? 
Since there are SO many podcasts on SO many topics, it can be difficult to find exactly what you're looking for. I asked the NMG team what they're listening to, so we can share the podcasts we're enjoying with you! Some are useful for marketing, others more for fun or leisure, but all make for a great 10-60 min of entertainment. 
Without further ado, here are our NMG vetted recommendations: 
---
Hidden Brain (recommended by Ruthie)
Hidden Brain
is a podcast that is produced by NPR and hosted by the calming and educational presence that is Shankar Vedantam. As it says on their website, Hidden Brain "helps curious people understand the world – and themselves." The podcast focuses on themes of life and the human experience. It uses research from psychology and neuroscience, as well as social sciences like anthropology, sociology, and economics to break down the information that it presents in a comprehensible and exciting way for the listener. The podcast features guests, usually academics who have studied the topics at hand, but also individuals with interesting stories to tell or personal experiences that relate to the themes discussed. 
As a human, but specifically, as a human who works in marketing, this podcast provides useful information about behaviors and norms that are easily extrapolated to the marketing world and workplace. Some examples? One episode entitled "The Choices Before Us" discusses the pros and cons of giving consumers more choices and how it affects buying habits. Another episode entitled "I Buy, Therefore I Am" explores the importance of understanding psychology in branding and how brands and their customers come to reflect one another. The goal of this podcast, the website explains, "isn't merely to entertain, but to give you insights to apply at work, at home, and throughout your life." 

Freakonomics Radio (recommended by Gabe)
Freakonomics Radio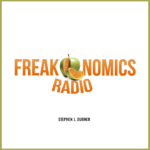 takes a similar approach to Hidden Brain, but with a focus on the economic perspective. By examining a number of topics from the lenses of economists and the economy, host Stephen Dubner parses a number of subjects relevant to anyone that participates in the economy…aka YOU! 
With this economics-based perspective, the show broaches topics from mental health to the opioid epidemic to the American education system. One episode we recently found relevant as a college experiential marketing agency focused on how the coronavirus pandemic will affect colleges and universities in the fall. Another episode that is relevant to perhaps any multi-person company discusses "How to Make Meetings Less Terrible." Sounds relevant, right?

Optimal Daily (recommended by Emily)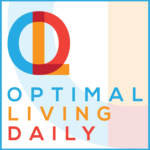 Do you have a free ten minutes and a thirst for quick and useful advice? Well, the Optimal Daily offers short, self-help podcasts with episodes falling under five main categories: Living, Finance, Health, Relationships, and Business. Across the categories, episode topics range from procrastination to retirement to helping others and much more. In these short 5-10 minute episodes, the different hosts give quick advice on topics that could be of interest to almost any listener.
If you're a marketer reading this, then you might find Optimal Business Daily particularly interesting to boost your career, with episode titles like: "5 Tips on Networking with Charisma," and "How To Use Consumer Psychology and Pricing Mind Games to Increase Sales." On a more personal, reflective level you may also be interested in Optimal Living Daily's "Finding Satisfaction While Seeking Progress" or "How to Handle Imposter Syndrome-Not Feeling Good Enough in a Job or Career." Clearly, there's a lot to be listened to from Optimal Daily, and a wide variety of lessons to be learned, making this podcast NMG-approved. 

Pod Save The People (recommended by Natalie) 
Produced by Crooked Media, and hosted by DeRay Mckesson, Pod Save The People deals in topics having to do with activism and social justice, with some sprinkles of culture and politics throughout. This podcast is often touted as a more casual, interesting take on the news as it displays a combination of important news announcements, and stories, with an interview-style, conversational approach. Episodes for this podcast are easy to listen to and informative, with run times that are slightly over an hour.
In light of the recent protests across the United States (and the world!) that call into question a history of police brutality and general systemic injustices against Black Americans, Pod Save The People comes recommended as a great podcast for anyone looking to educate themselves. So, is this podcast directly related to marketing? No. Is it directly related to being a responsible citizen of the United States and an educated individual? Absolutely.

Small Town Murders (recommended by Sarah)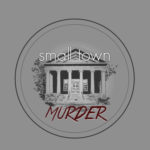 Although the other podcasts discussed in this blog post are not directly about marketing, they offer topics and lessons that are easily extrapolated to the industry. As a true-crime podcast, connecting Small Town Murders to the marketing industry might be a stretch (unless maybe you're looking to get rid of a coworker….? That was a joke!), but that doesn't mean it hasn't earned a place on this list. You, reader, have worked hard and everyone deserves a break. Not every podcast you listen to needs to be educational or connect back to work. 
In this podcast, hosts James Pietragallo and Jimmie Whisman take you through fascinating and horrible stories of some of the darkest actions humans can take, using their humor and own personal experiences to turn gruesome stories into awareness. If you enjoy true-crime in general, story-telling, or are just looking for an entertaining escape in the form of a podcast (from work, kids, life, whatever!) this podcast is worth a listen.