Halloween is nearly upon us! As marketers, one of the most exciting parts of this spooky time of year is the haunting creativity that comes from brands as they try to keep up with the trends and the season all at once. Although Halloween campaigns will likely look at least a little different this year as brands work to promote safety around the holiday, we can still look back at some of the most original Halloween campaigns from the past few years, many of which were largely digital and remain an inspiration in 2020.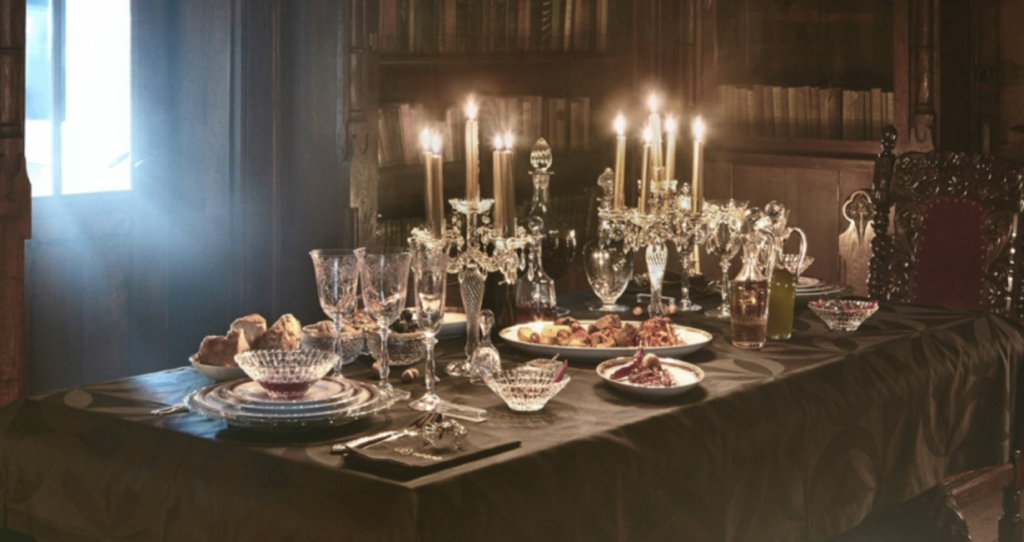 In 2016, Air B n B offered up a particularly spooktastic giveaway…a night at Dracula's Castle. Taking inspiration from Bram Stoker's classic novel, Air B n B used this giveaway to appeal to literature and Halloween lovers alike. The visit included a tour and history of the castle with Stoker's great-nephew, a lavishly prepared meal authentic to dinners described in the book, and the opportunity to sleep in coffins. 
This giveaway appealed to the masses and managed to reach anyone obsessed with all things vampire (thanks, Twilight), die-hard gothic horror fans, and folks who just wanted a free stay in a Romanian castle all at once. Although we can't travel internationally this year, marketers today can take inspiration from the wide audience this campaign appealed to, and let's face it…what's more socially distanced than an isolated stay in a remote castle? 
This year, although Air B n B is not hosting one of their traditional Halloween vacation sweepstakes quite to the scale of Dracula's castle, they are featuring local exciting stays that promote health and safety on their website (a visit to Hell, Michigan…anyone?). Further, Air B n B continues to promote its commitment to public health and safety by banning one-night bookings on Oct.31 in an attempt to prevent parties and limit the spread of COVID-19.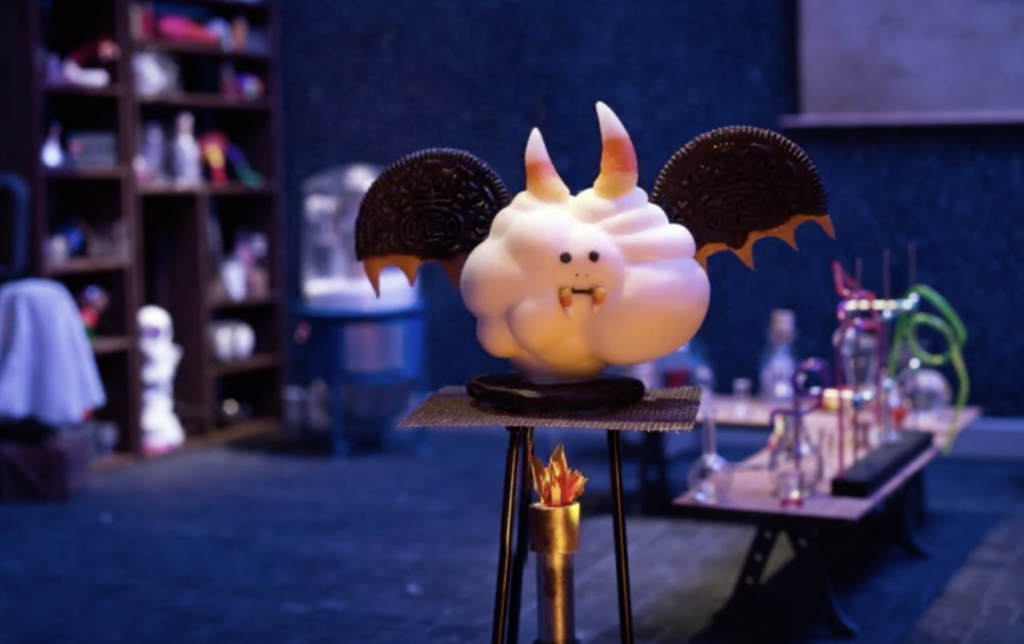 Taking a note out of Dr. Frankenstein's book, Oreo's 2014 campaign featured a series of "nomsters," aka franken-creatures inspired by the Oreo cookie. The campaign involved the release of short, stop-motion videos revealing the different tasty and adorable nomsters, which viewers and fans were then prompted to name. Between the use of the ever-popular Oreo cookie and the introduction of adorable nomsters that prompted viewer engagement and participation, this campaign was destined to go viral, and that it did…on Vine! Remember that app? A prime 2014 moment. 
In 2020, Oreo has chosen to focus its social efforts towards promoting its seasonal, limited edition Halloween cookie, a black cookie with orange-colored cream to get you in the holiday spirit. This year, we might see brands using Oreos Laboratorium as inspiration for similar Halloween Instagram Reels and TikTok campaigns that encourage fan engagement.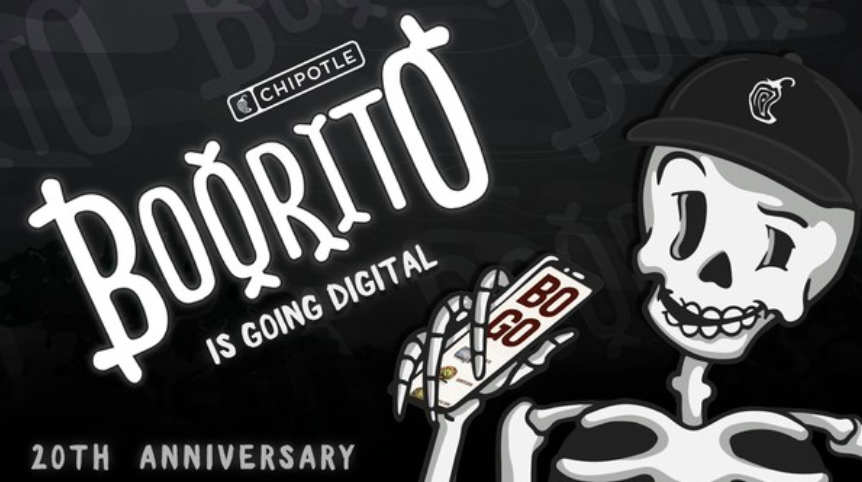 Who doesn't want a free or discounted burrito? Since 2000 (that's right, for twenty years), Chipotle has found new and exciting ways to use our love for Mexican food to drive costumed, carnitas enthusiasts to its stores as they celebrate the spookiest time of year. 
In previous years, this campaign typically took the form of rewarding store-goers who have dressed appropriately for the holiday with the delicious prize of a Chipotle meal. This year, however, in an effort to limit crowds at their in-person stores, Chipotle's Boo-Rito extravaganza is going DIGITAL! Fans of the brand can participate in this time-honored tradition by texting pre-determined keywords to the boo-rito text line…if they're lucky, they'll snag one of a limited number of BOGO codes redeemable through the Chipotle app. 
With this campaign, Chipotle shows us the value of tradition as they keep the Boo-Rito spirit going, despite the need for some changes in execution!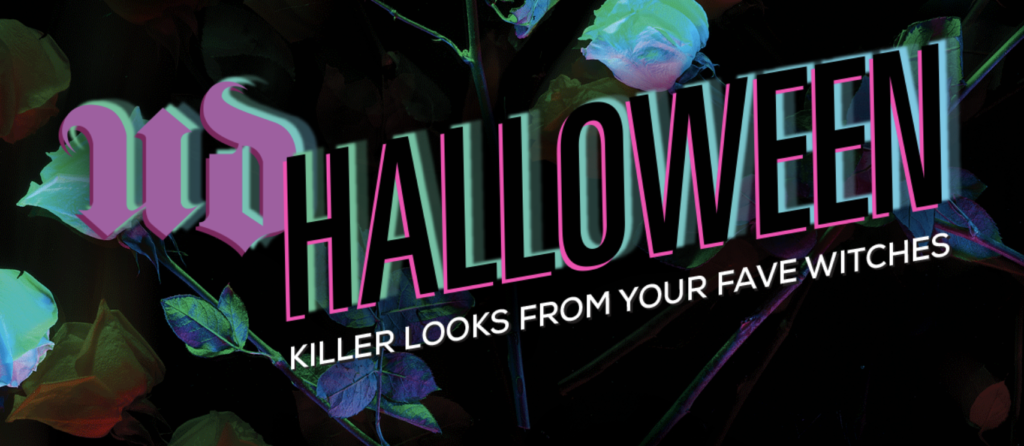 In 2019, just as Instagram influencer marketing was really taking off (macro-influencers, micro-influencers, nano-influencers…oh my!), Urban Decay clued into the power of the platform, especially for the beauty and makeup realm. The brand started by creating a page on their site dedicated to Halloween worthy makeup from their brand and then encouraging influencers to create looks using products from the curated list. As a result, the page was filled with stunning, authentic makeup designs by talented influencers who were able to share their looks and the products they used to create them with their combined millions of followers.
We already know about the power of influencer marketing, but this campaign from Urban Decay is a great example of how to align your influencer marketing to drive specific sales, align with a popular holiday, and result in exciting and wide-ranging content. This year, Urban Decay has chosen to focus on the fact that this is a unique year, naming the campaign "Pretty Different Halloween," further noting that in a year of Zoom Halloween parties where guests must impress from the chest up, "this year, makeup is your costume."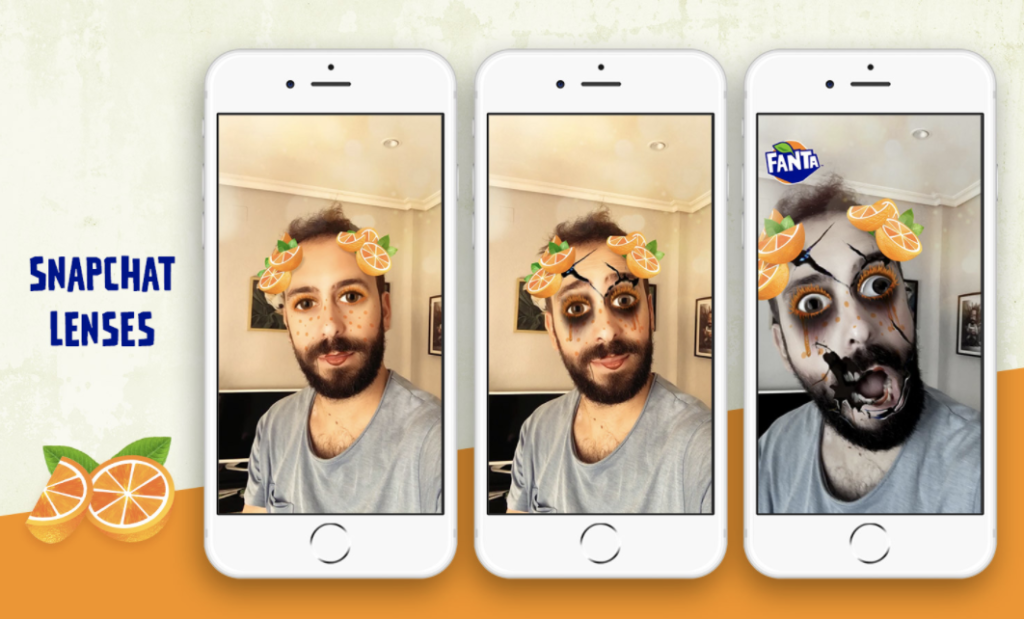 For three years in a row starting in 2017 and continuing on each year into 2019, Fanta used Snapchat to appeal to teen audiences and celebrate Halloween in countries across Europe. Through the incorporation of branded, spooky face filters, Fanta managed to capture the attention of teenagers who used Fanta's filters to send snaps to friends and feature on their stories. This digital effort on Snapchat ultimately amassed major engagement for the brand, creating oodles of awareness within this target audience. 
This Fanta campaign highlights the value of knowing the audiences of different apps and platforms, especially in a year where the emphasis on digital is greater than we ever imagined it would be. This campaign is also a great example of targeting teenagers and college students: an often forgotten group that, though difficult to capture the attention of at times, can prove incredibly valuable, especially during teen-favorite holidays, like Halloween! 
This year, Fanta will make a return to Snapchat, but this time in the form of an ad they've named "release the stupid side of Halloween"… can't wait to see what that's all about, but if we can make any sort of prediction from Fanta's past success, the teens will love it!
—
Although many of these campaigns are from years past, we can still find value in their success. In a year where Halloween activities are limited, drawing inspiration from previous campaigns – both in-person and digital – and applying the features of their success in 2020 is still a useful endeavor. As we approach Halloween next week and brands fully release their 2020 campaigns, our eyes are peeled to see which shine enough to make an appearance on next year's list.