Crunchy leaves, crisp air, and pumpkin pie…it's safe to say that a lot of us are very much looking forward to a change of pace and a new season. With September and the start of Fall comes so many harvest pastimes reflective of this time of year alone, making Fall a favorite time to many. Since COVID hit the U.S. in full force this March, Spring and Summer were limited in terms of activities. Easter egg hunts, crowded beaches, bustling festivals, and big Fourth of July BBQs were pretty much off the table. 
The good news is since then, we've gotten a lot more creative with our socially distant and safe activities. On top of that (lucky for us) many of the Fall activities that we know and love already take place outside and away from others. Here are seven NMG-approved Fall activities that can act as outdoor alternatives to time spent inside, giving you and your family more opportunities to soak up the Autumn season for all it has to offer:
Forget the Haunted House this Halloween, go on a Haunted Hayride! 
With all the terror of a haunted house, but in an open-air environment where the scary pop-out creatures can't quite reach you, a haunted hayride or even a haunted corn maze is your socially distant answer to the indoor alternative. As facilitators of these activities look to make their services COVID-friendly, we can expect fewer riders per hayride or more space between thrill-seekers entering the corn maze, making this option a safer way to get spooked this season.
Get Boo'd
Getting Boo'd is Halloween's version of Secret Santa…because it's been a hard year and maybe we deserve some Halloween presents. Arrange to Get Boo'd with a small circle of friends and family members. Pick out of a hat or with a virtual name selector to see who you get to spook (and delight) by leaving fun and seasonal goodies on their doorstep for them to discover. Like ding-dong-ditch, trick-or-treating, and Secret Santa all wrapped into one, Getting Boo'd makes for an easy and socially distant Fall activity.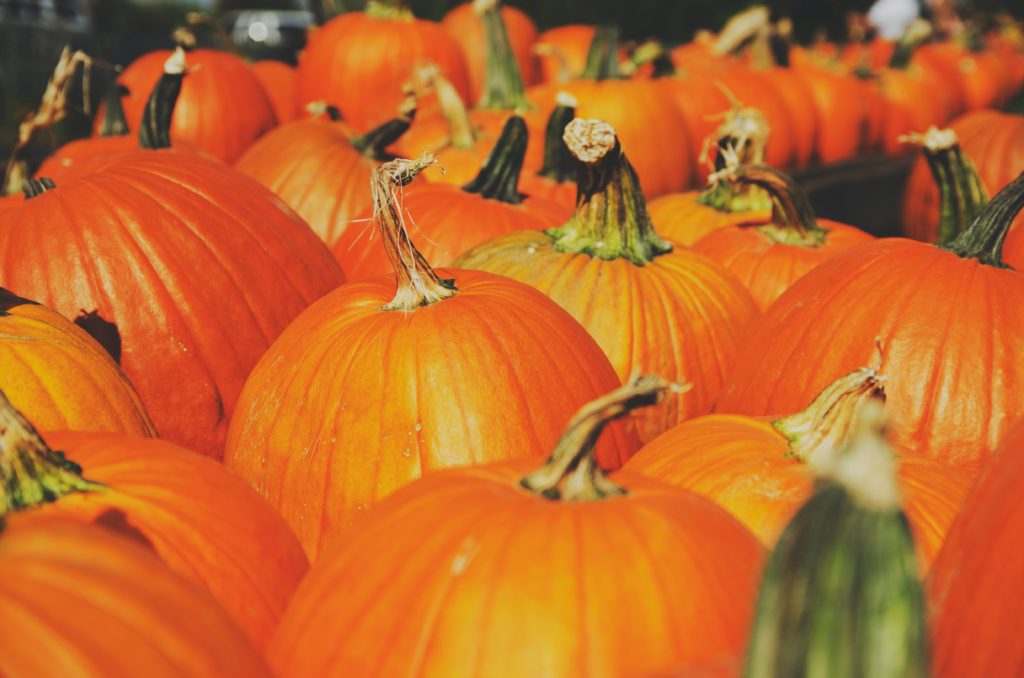 Turn Your Front Yard Into a Pumpkin Patch 
Bring some Autumn joy to the whole community! Pick up a bag of pumpkin seeds from your local hardware store and instantly become your friendly neighborhood pumpkin fairy, watching your yard turn into a picturesque Autumn pumpkin patch right before your eyes.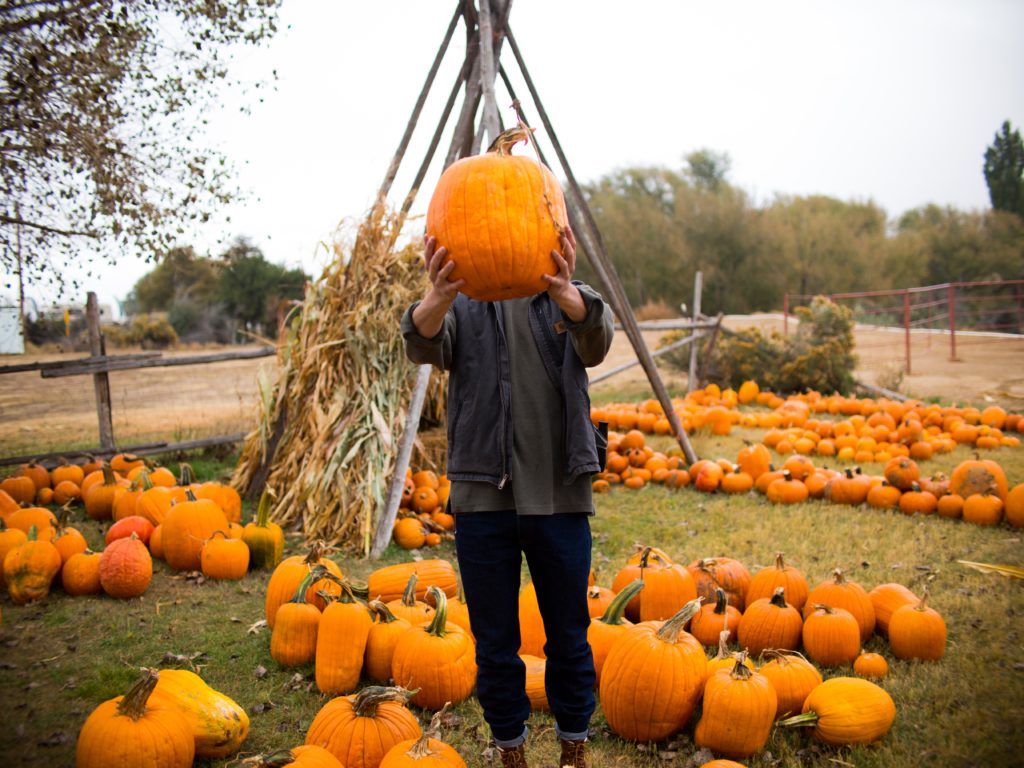 Backyard Pumpkin Chuckin' 
Sometimes you just need to chuck a pumpkin, and that's okay. A lot of us have an excess of rage at the world right now, and if that means smashing some pumpkins, then that is what we will do. Pro tip: Wait on this one and make it a post-Halloween activity by repurposing your rotting jack-o-lanterns…perfect for chuckin'!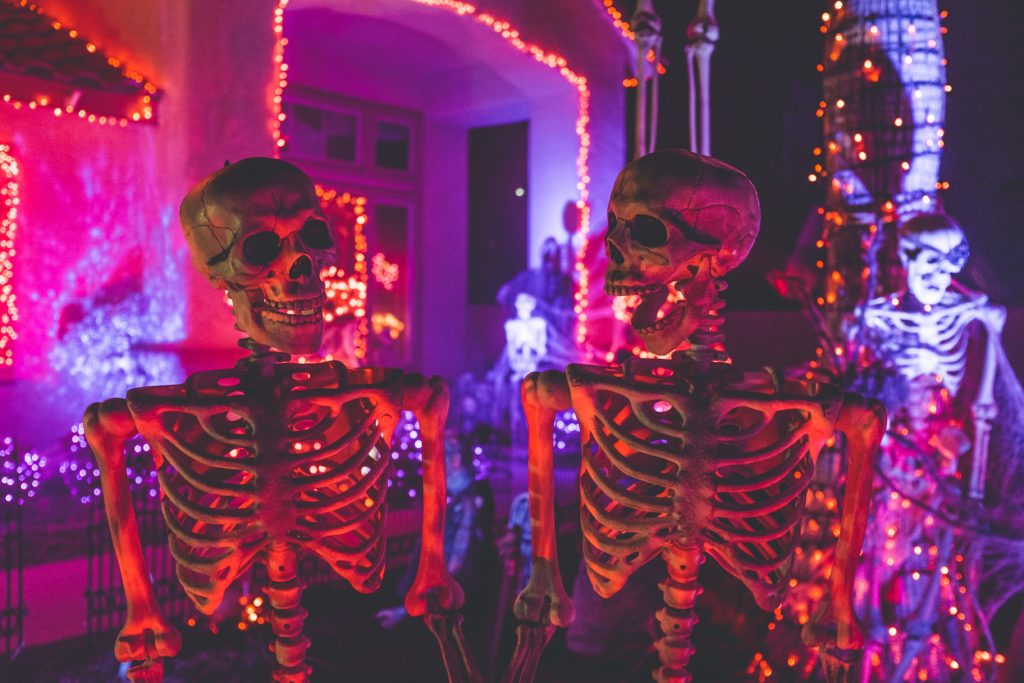 Halloween Wonderland
If there was ever a time to absolutely ball-out on outdoor Halloween decor, it's now. Make your front yard the spookiest yard your town has ever seen, and encourage your neighbors to do the same. Turn your neighborhood into a fully decked out Halloween Wonderland for all to enjoy, and then hop in the car or on your bike to cruise around and enjoy picking up the spooktastic vibes your neighbors are putting down.
Full Moon Gazing
This year October is extra special…there are TWO full moons and the second (aka the Blue Moon) lands on Halloween night, making it extra spooky and also the perfect evening for moon-gazing. So what, you can't go to a Halloween party this year? You can drive to an open field or somewhere away from light if you live in a city, camp out under the stars, and watch the rare Blue Moon in all its glory. Pro tip: Prepare a Moon/Halloween themed playlist to listen to while you gaze for a peak spooky moon gazing experience.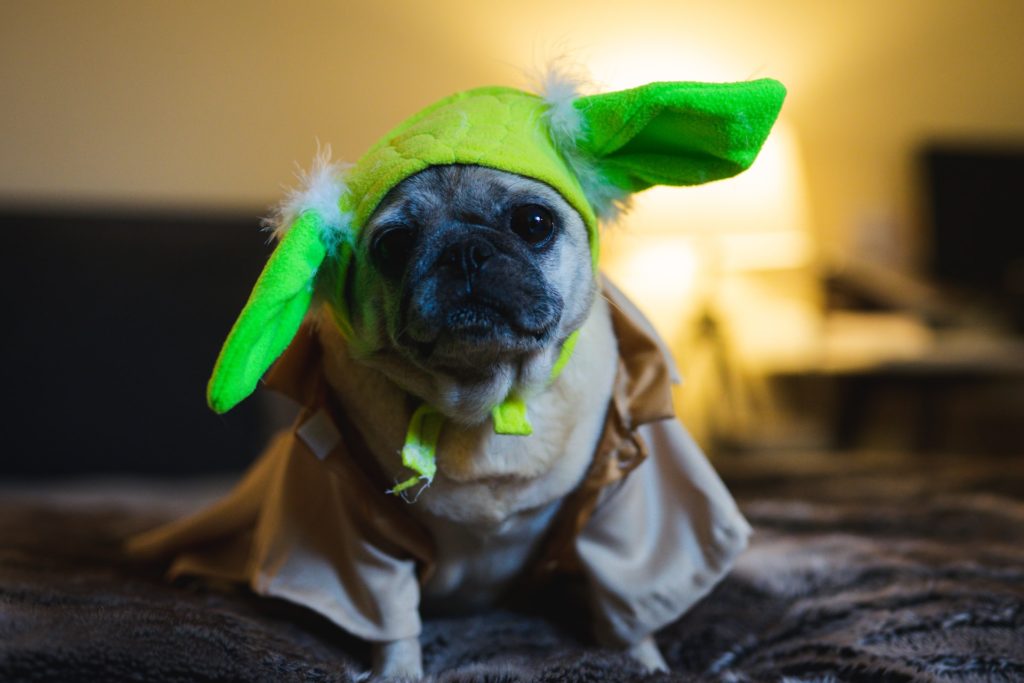 Virtual Costume Contests
Maybe you can't show off your sick Napoleon Dynamite costume in-person this year, but that doesn't mean all your friends wouldn't benefit from seeing it! At this point, we're all Zoom pros, so arrange a 45-minute virtual costume contest with friends. After all, it's the perfect opportunity to take advantage of Zoom backgrounds for maximum costume authenticity.

—–
Well, there you have it! Seven outdoor, COVID-friendly, creative ways to spend your Fall season. We hope that these activities will inspire you to get outside and that you'll continue to think creatively as we continue to come up with new and exciting ways to socialize and connect with the important people in our lives. Use some of these ideas, or use all of them…maybe even use one to start a new family tradition. Whatever you decide to do with this list of activities, we hope you have a cozy, spooky, and safe Fall season of fun.